Lily's Sister "Elite's Isle Of Capri"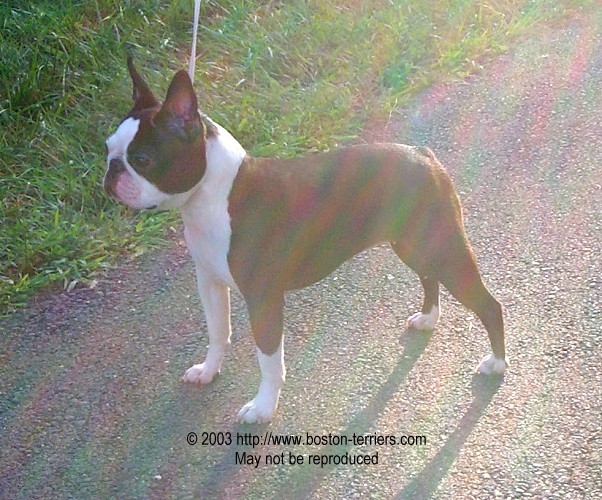 Capri is a joyful little rascal and our bed-bug along with her sister Lily. They are both our constant companions and they even like each other a lot (though Lily has the "upper hand" and has the last word in most situations...) Do they get any prettier than her??? She didn't like to be "watched" at dog shows, so she got to stay home while her sisters Lily and Cissy had to go out and do all the WORK! :-) She also smiles like her sister Lily :-))
Inbreeding coefficient in first 6 generations: 0%, 8 gen: .04%


| | |
| --- | --- |
| | You can see Capri's beautiful large, round eyes here |
| | |
| --- | --- |
| Capri is nicknamed "The Wee" | |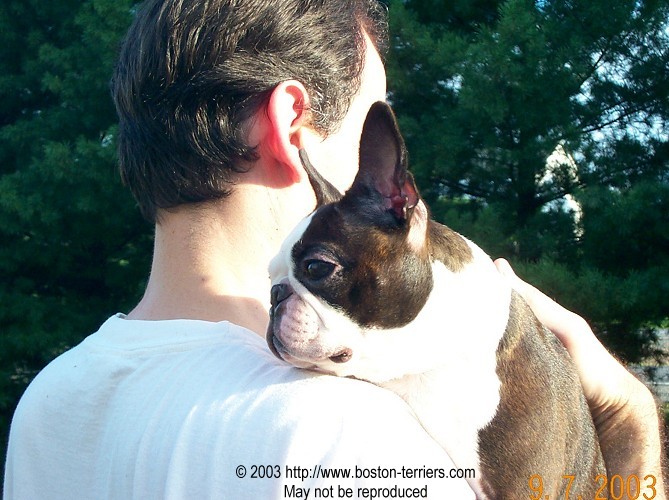 OFFSPRING:
Elite's Stuart Little



Back to the Brindle Hill Chronological History Page.
Back to the Brindle Hill Complete Dog List.
Back to the Brindle Hill Main Welcome Page.