Ch. Elite Hollywood Hell's Angel
"Athena" aka "Cissy"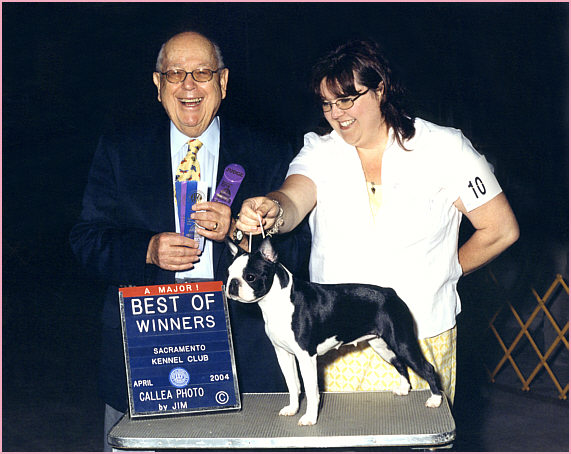 DOB 5/11/02
CERF #BTR-1314/2005-36
BAER hearing and Patellas - Normal
April 2006 - DNA tested by Animal Health Trust in England
for hereditary juvenile cataracts AHT #BJ14 - RESULT: clear (non-carrier)
CHIC #33268
Inbreeding coefficient in first 6 generations: 0%, first 8 gen: .04%

Athena is a small, typey bitch who finished her championship 4/17/04.
She is a repeat of our Westminster AOM winner
Ch. Elite's Little Miss Revlon and their other sisters Elite's Miss Hollywood and Elite's Isle Of Capri
When you see her in person, you know you are looking at something very, very special.
She is about as perfect as anything I could ever wish for!

See another picture of her here.
Back to the Brindle Hill Chronological History Page.
Back to the Brindle Hill Complete Dog List.
Back to the Brindle Hill Main Welcome Page.